The Sydney School of Protocol offers a 'next generation' approach to developing protocol and etiquette skills for success in social and business settings.

Focusing on the practical side of the social and business world, the School's experts train participants in the skills needed to refine presence and improve the way people connect and relate.
Underpinned by a strong educational curriculum and practical corporate experience, the School broadly focuses on image and presentation, personal branding, career advancement, global intelligence and inter-cultural relations and customer service training.
Offering a needs lead approach to the design of a range of unique services including master classes, events and programs, tailor-made solutions and face-to-face coaching. Programs can be delivered in either a modular manner or as an integrated series.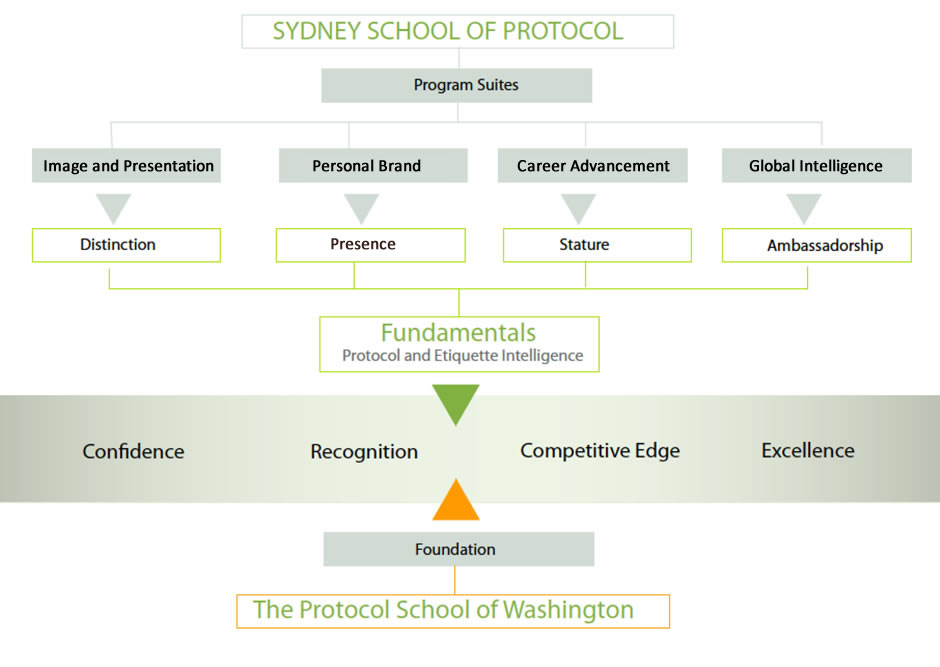 Claim Your Complimentary 20-Minute Assessment 
To explore how we can help you to become more confident, polished and professional in business and social settings please contact me.